Finding the catalog -- check!

Searching the catalog -- check!

Record for an interesting book -- check!

Getting the book -- ??
To find the book itself, you need three essential pieces of information, all of which can be found in the book's record:
1. Is the book available?
Allow u

s to point out the obvious: if the book is checked out to someone else, it won't be on the shelf.

If the book is checked out and you'd like to use it when it's returned, ask at the circulation desk.

If the book is an electronic book, you'll be able to click through and read it through the web - no need for an e-reader device - and ta da! You're done.
2. Which section is it in?
Our books could be in 1 of 5 locations:

USML (general collection, most of the books in the library)
Special Collections (talk to a librarian to discuss using these items)
Spiro's Shelf (Popular Fiction & Nonfiction, located on the low shelves near the Tutoring area)
3. Where is it on the shelf?
You need the location, which tells you which section of the library, and
You need the call number. You can't find a book without it! Make sure you write down the entire thing!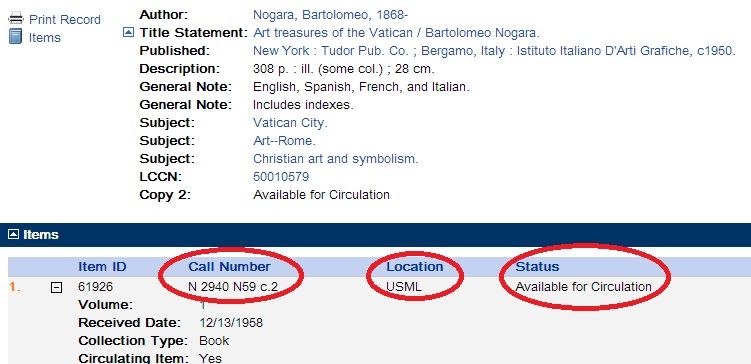 What's a call number and how do I use it?
This is a picture of a bookshelf in De Paul Library.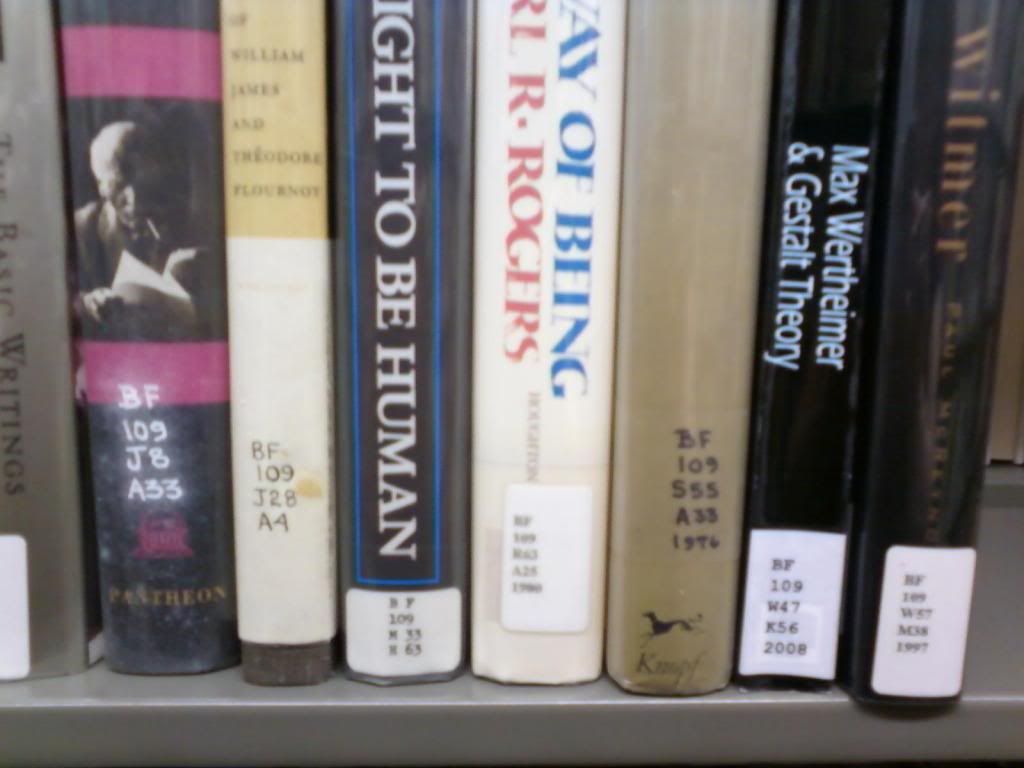 See those letters and numbers on the spine? Those are call numbers; they tell us where on the shelf the book should go. Think of a call number as a book's street address.
Our library uses call numbers from the Library of Congress Classification System -- not Dewey Decimal like public and school libraries.
While it's important to be able to find a book's physical location, the most important job of a call number is to group books by subject. All those letters and numbers are a kind of code for what the book is about. What this means is that once you've looked in the library catalog, found a record that looks useful, and located that book on the shelf, the other items AROUND your book will be on the same topic. Score!